ABC Commercial Loans
ABC Commercial Loans ("ABC") is a successful UK lender and is contemplating relocation as a result of Brexit. The reason for this change in strategy are:
Loss of access to EU regional funds which account for over 50% of funds lent. These are sourced from Europe via the British Business Bank (BBB). The BBB also provide a loan guarantee scheme covering 50% of its loans.
Concern that the UK Government will not be able to provide the BBB with replacement funds

o Concern that UK SMEs will be hit badly as a result of Brexit and that their credit risk will increase

accordingly.
Concern over the sustained profitability of the business.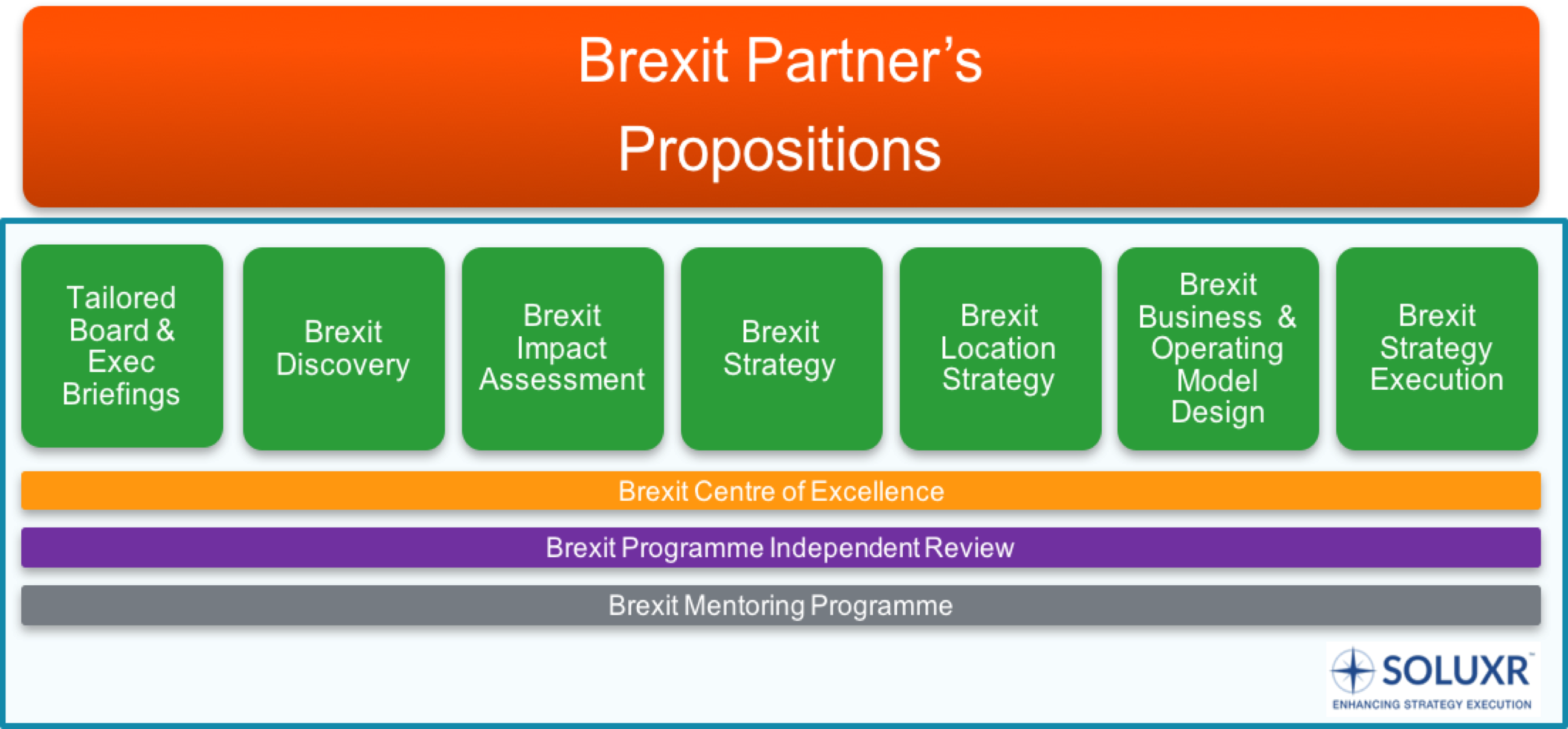 ABC operates is funded through both private and public sector funding. ABC makes loans to viable businesses ranging from £10,000 to £500,000. The intent is to make loans of between €10,000 and €1,000,000 available. ABC currently lends an average £60m per annum and expects that it can achieve a similar level of lending in the relocation market.
ABC is regulated by the FCA for lending to sole traders. Lending to limited companies and partnerships is not regulated. However, ABC treats all customers as if they are regulated. ABC will need to meet any relevant Code of Practice in the relocation market. It will be able to avail of pass-porting for as long as the UK remains in the EU.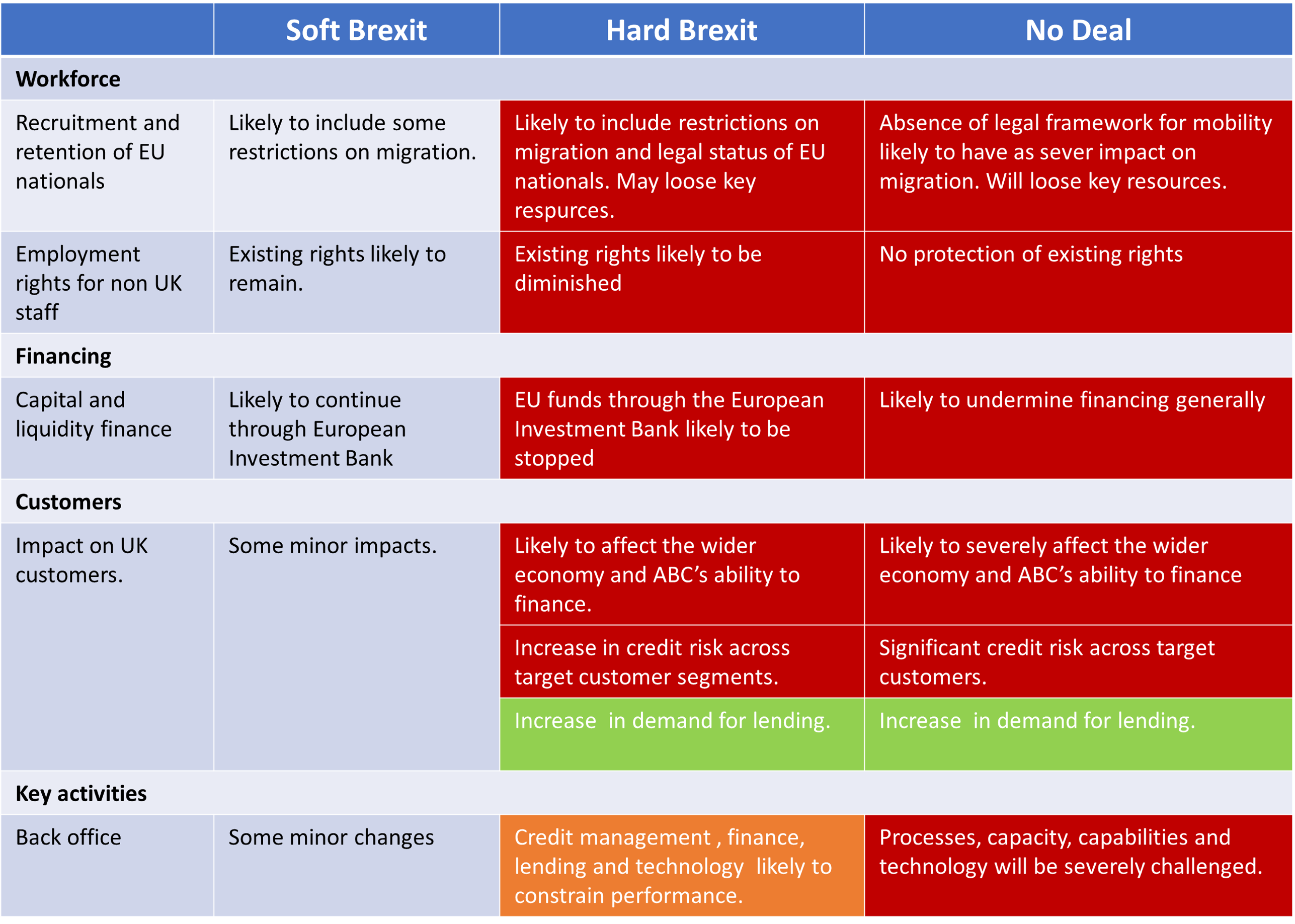 Catastrophic Impacts
Drastic loss of SME loan funds & loan guarantee mechanisms.
53% of existing clients expecting significant loss of export business or difficulties in sourcing supplies.
Major Impacts
Reduced profitability.
Increase in arrears and bad debts.
Succession plans undermined due to likely loss of key executives who are EU nationals.
Loss of key skills (credit, technology, lending).
Reduced credit rating of ABC Bank.
Moderate Impacts
Drop in performance against key metrics will impact customer relations / approval ratings. These include: loan approval times; number of loans approved; number of loans drawn down; recoveries etc.
Ability of systems and processes to cope efficiently and effectively with a more challenged commercial environment
Strategic Imperatives
1) Establish an EU subsidiary of ABC Bank.
Large market opportunity.
Access to cheap liquidity, loan guarantees and development capital.
Ensures economies of scale continue to be achieved in UK middle and back office.
Potential opportunity to retain key staff who are EU nationals.
2) Select and implement a new technology platform.
Addresses capacity constraints and positively impacts performance metrics.
Improves quality of credit decisions, reduces arrears and improves recoveries.
Reduces operating costs.
3) Develop a Brexit lending proposition for clients.
Helps retain customers during challenging times.
Helps grow lending volumes.
Improves non-lending income.